Inflatable Obstacle Course at Space Walk of West Houston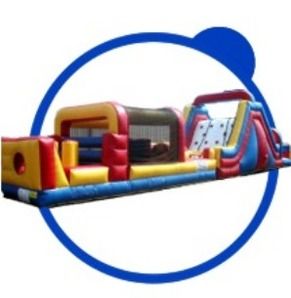 An inflatable obstacle course is the perfect way for the more competitive kids to let off some steam. These offer all the challenges a kid could expect, with tunnels, bridges, and more.

This makes for a good companion piece to a bounce house rental. With these put together, there's no chance that the kids won't be thoroughly entertained and tuckered out by the end of the day. You can even get a party chair and table rental to give them places to sit and recuperate.

Those who are interested in getting an inflatable obstacle course for their child's party can do so by contacting us at Space Walks of West Houston.